Flashes of bright color and loud music were on display in the Ballroom of Memorial Hall on the evening of Oct. 29 as the University of Georgia Indian Student Association celebrated Diwali.
Diwali is a festival that originated in India and is also called the festival of lights. The holiday is celebrated by several religions, including Hinduism, Buddhism, Sikhism and Jainism, and so the significance of each celebration varies. In northern India, the festival celebrates Lord Rama's victory over Ravana and his return to his kingdom from exile. Across religions, the festival is exciting and hopeful as it seeks to inspire positive energy for the calendar year ahead.
"The significance of Diwali is that even in the midst of darkness, light will eventually prevail," said ISA President Shubhangi Rai. "We celebrate the triumph of good over evil, knowledge over ignorance and hope over despair."
A lively party
Diwali Night had no shortage of entertainment and festivities. There were several acts singing and dancing, games, a Q&A session with the audience, and a full buffet-style Indian dinner.
"It just brings joy into the light and brings back childhood memories of back home," said Sunita Singh, one of the founding members of the Indian Association of Greater Athens. "I think it's just like vacation time and Christmas time. You hear those bells, and [see] snow, and you have Santa and you just feel happy. It's the same thing."
Nagesh Veeravalli, a graduate student in computer science, said the ISA helped create a community for students away from home and helped him meet new people.
"You have an instant connection and you can share anything with [them] and they can relate to you," Veeravalli said.
ISA Vice President Richa Bajaj said setting up Diwali Night was not an easy task. The event was prepared for weeks, with the organization obtaining decorations and collecting food from an Indian restaurant in Atlanta.
Traditions that last a lifetime
The event would not be complete without all the traditions of Diwali, which members recognize as one of the most important parts of Diwali.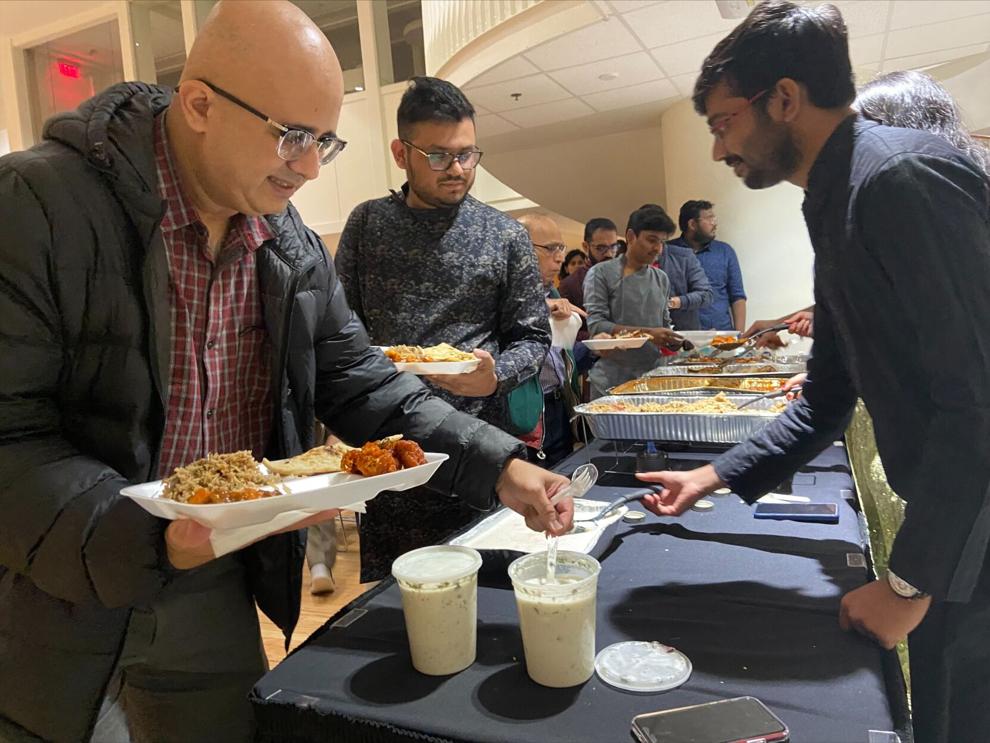 "I like making rangolis. Rangoli is a traditional design that we make on the ground with rice," Rai said. "We make colorful patterns on the floor and light lamps called diyas and that's my favorite tradition. We also broke [fire]crackers.
Singh remembered this tradition from his childhood.
"We lived on the balcony and lit the candles all around and all the crackers and everything," Singh said. "I love this part and also the fact of wearing new clothes."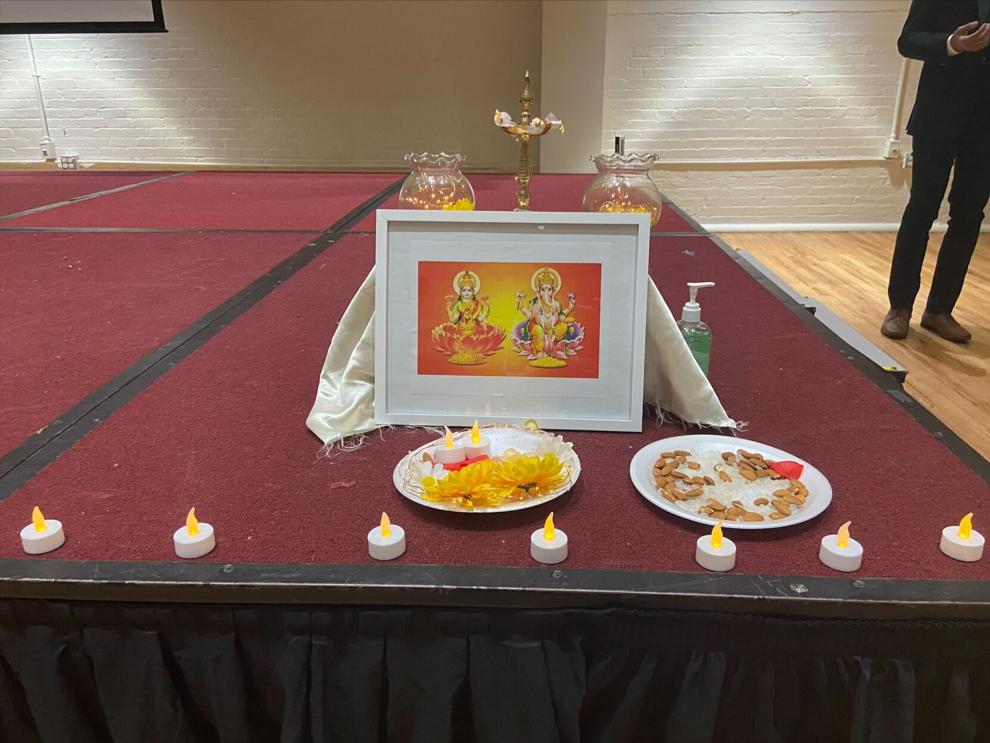 The ISA Diwali Night was a real success enjoyed by all. Tickets were sold for $17 as an early bird special until October 20 and $19 from then on. ISA members were allowed free entry.
Diwali is one of ISA's biggest events of the year and, as Bajaj said, "It means home."