[ad_1]
Pooja Manchanda has not been home to see his family for almost three years.
Key points:
There are approximately 75,000 people in the Queensland Indian community
Some wondered why the PM singled out India with his comments
In a statement, her office said Ms. Palaszczuk was highlighting the problem of approving international travel anywhere.
"The whole family is back in India, so here in Australia it's just me, my husband and my son now," she said.
Her son spent the first two years of his life without meeting his extended family.
"It makes it a little… harder for people like us – we don't have support when we really need it," she said.
"Throughout my pregnancy – and of course the first few days and weeks of motherhood – when you don't know what's going on, how you're supposed to handle the baby and everything, that's the time you really miss your family. . "
'Where are you going?'
Asked Friday about international travel, Prime Minister Annastacia Palaszczuk responded to journalists.
"Well, where are you going to go? Are you going to go to India?" she said.
"In Tokyo you have to sit on plexiglass screens with masks on, and if you take off your mask you can't talk while you eat.
"Yes, in Europe some people travel. I think the federal government needs to be very clear about which countries Australians can travel to."
Ms Manchanda said the comments were unwarranted.
Rachita Narula wants to know why the Prime Minister chose India.
"Why only India? " she said.
"I feel that so many people are living here in Australia, they also have families in Europe and other parts of Asia and yes we have to meet our families, we have to go to India."
It's not about traveling, but getting together with family
For Ms Narula, it's not about taking a vacation but seeing her elderly parents who live alone and her in-laws who have both been hospitalized with COVID-19.
"It's difficult, I can't deny it because my parents are alone and they are old," she said.
"My dad had a stroke a few years ago and he's paralyzed, he doesn't drive.
"My mom doesn't drive at all and they are in a small town in India and accessibility to basic necessities is not that easy there."
It is a difficult situation for Ms. Manchanda.
"Sure, we try to make video calls and hang out in the face… but nothing can replace physical contact."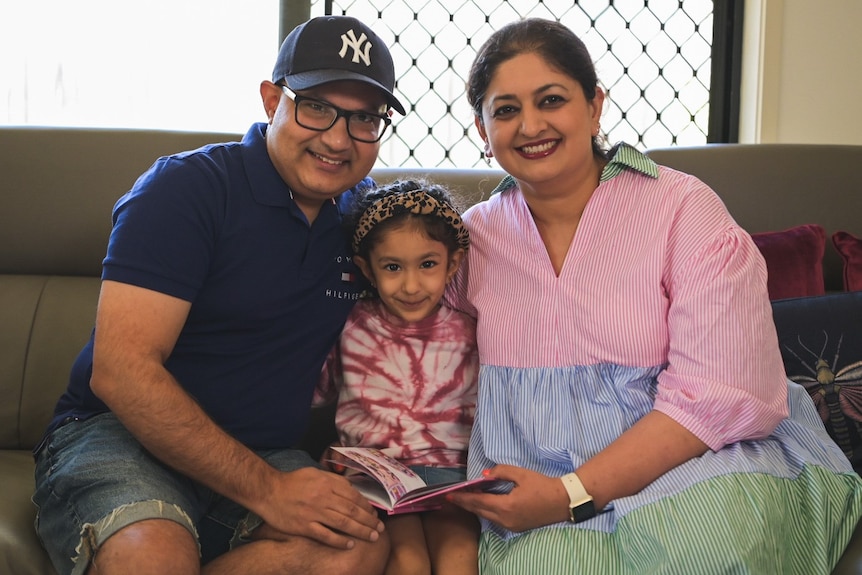 It comes as Queensland has registered a new locally acquired COVID-19 case linked to the Sunnybank cluster.
Ask for an explanation
Shyam Das, president of the Federation of Queensland Indian Communities, said there were around 75,000 people in the Queensland Indian community and many are disappointed with the Prime Minister's comments.
"Why [is] India is still being singled out? "He said.
"The pandemic is not just happening in India, it is happening all over the world. "
He would like the Prime Minister to explain "in what context she used this word India".
"If this clarification does not live up to what we expect, then an apology would certainly be good," Das said.
Ms. Manchanda would like to see Ms. Palaszczuk to explain her comments.
"… There might be some reasonable reasoning going on in her mind, which wasn't clear and wasn't expressed so yes, she definitely needs to express it some more."
"Sincere wishes for India"
In a statement to the CBA, a spokesperson for the Prime Minister's Office said Ms Palaszczuk was highlighting "the problem of approving international travel anywhere, if the federal government does not identify in which countries Australians could travel ".
"The Prime Minister clearly conveyed Queensland's best wishes for India, including a donation of $ 2 million to the Red Cross in May this year following a meeting with leaders of the Indian community. "
Loading form …
[ad_2]